OgImage: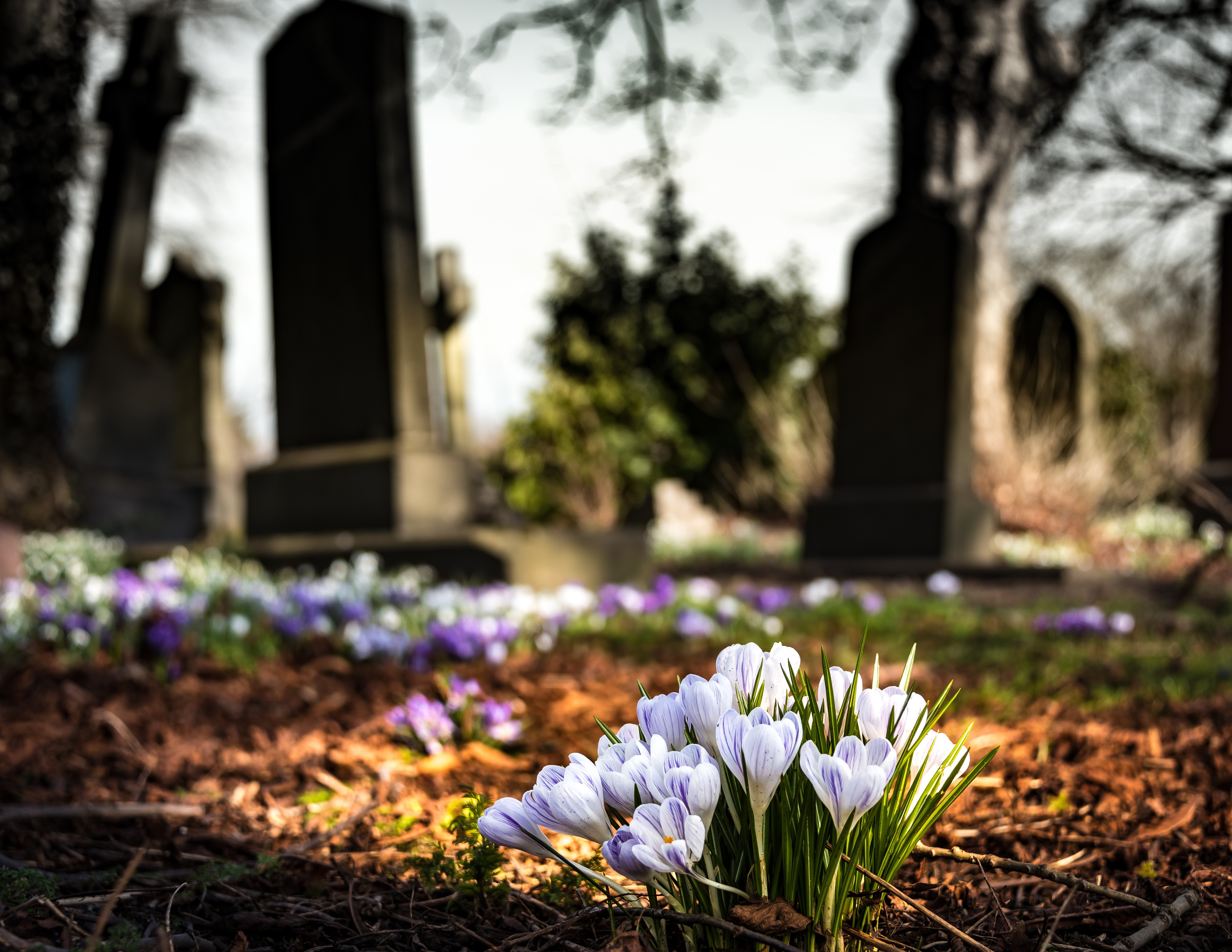 The Victorian cemetery in the centre of the village is nearing capacity and after gaining views from Bottisham residents it was determined that a new cemetery was required.
Background
A resident's working party was established by the Parish Council in 2012. This group then carried out a village survey in spring 2013 to identify views of residents in relation to their interment needs. The survey indicated a strong continuing wish for a cemetery within walking distance of the village and a second key consideration was the want for easy access and parking for vehicles.
Having established resident's desire for a continued cemetery provision within the village, the working party set about identifying suitable sites that met the following criteria set by the Environment Agency.

Search Criteria

no burials within 30.00m of a watercourse

no burials within 10.00m of a field drain

the need for at least 1.00m of unsaturated soil below the bottom of the grave (ie water-table of >2.83m below surface for double burials)

The Parish Council own no land in Bottisham village. Therefore, had to look at the purchase of land. The search was a challenge as within the village envelope there were no areas of land that offered easy vehicular access and didn't have a watercourse flowing close by or low lying.
Chosen Site
Only one site proved to be a viable option. No others were identified within easy walking distance of the centre of the village. The only other alternative would be for residents to be buried in neighbouring villages. This just displaces the problem and does not enable people to be buried in the village / community where they live.

The site identified and chosen was off Lode Road. This site was:
within walking distance of the village

>30.00m away from a watercourse (apart from the southern corner)

located at the top of an incline – (good drainage)
adjacent to the road network with easy access for parking and good visibility
the property of a willing landowner (National Trust)
The land is held by the National Trust in Trust and is "inalienable".

Why not use this area as a Play Area?
There are 2 answers to this:
1) The National Trust has made quite clear that they would not co-co-operate with a sale of this land for a play area. It was the particular requirements of the village for a cemetery at this location that persuaded them to cooperate with a compulsory purchase.
2) This is the only land identified as suitable for interments around Bottisham. If used as a play area there would definitely never be a cemetery built for the village. Whereas the planning requirements for a playing field mean that it should be easier to find a suitable location around the village. There is a working group of volunteers (residents in Bottisham) who are seeking viable options for a play area.
Site Research, Surveys & Studies

Professional cemetery consultants were engaged with along with other various required authorities. Numerous detailed studies were undertaken including land level, soil samples etc. Unfortunately we discovered, perhaps not surprisingly given how low-lying Bottisham is, that the land would need to be raised by 2m to avoid ground water contamination. This would mean importing new soil. We found that after liaising with other local Parish Councils that others have had to do the same including a similarly new cemetery in Littleport. It is likely this will be a requirement of future cemeteries constructed around The Fens!
Further research and surveys will still be required.
Challenges & Achievements
Land purchase - A compulsory purchase was needed. This could only by exercised by East Cambridgeshire District Council (ECDC) on our behalf. The Parish Council does not have the power to exercise a compulsory purchase). A compulsory purchase is a legal mechanism by which certain bodies (known as 'acquiring authorities') can acquire land without the consent of the owner. The National Trust has given its willingness to co-operate with a compulsory purchase. However, they have insisted on having an input into the design and approval of the plans prior to work commencement. This is to align with their national priorities; protecting nature, beauty and history.
Covid-19 delays - Unfortunately we encountered additional delays due to the Covid-19 pandemic. The good news is that everything now is back on track.
A grant from ECDC towards the costs of the purchase and, as a public authority, we can obtain a competitive 50 year loan from the Public Works Loan Board. We do not expect that the precept will need to be increased to fund the building of the cemetery.
A tree/shrub planting plan, designed by local experts, has been submitted as part of the planning application.

Next Steps

ECDC purchase the site
Appoint approved contractors to build the cemetery
Engage with local schools & residents in the tree and shrubbery plan & also identifying opportunities for ecological educational initiatives
Formal Opening
Optimistically we hope for a formal "opening" of the cemetery to take place in 2025.